It goes without saying, but we'll still say it: WE LOVE DOGS!!
Why else create a site with hundreds of free articles on almost every breed you can think about, as well as, other related dog topics?
We started Dogtemperament.com to help you build a healthy, loving, long-lasting relationship with your dog.
We strongly believe that selecting the most suitable dog breed and sharing great life experiences together with your dog begins with an intimate understanding of your Dog's Temperament.
That's why throughout this site we place an emphasis on understanding your dog's temperament, personality, and behaviors. We put these qualities ahead of focusing on a dog's irresistible looks and other physical characteristics.
That small shift in focus is what differentiates us from many other dog sites on the internet.
Meet Our Team
Paula – Senior Writer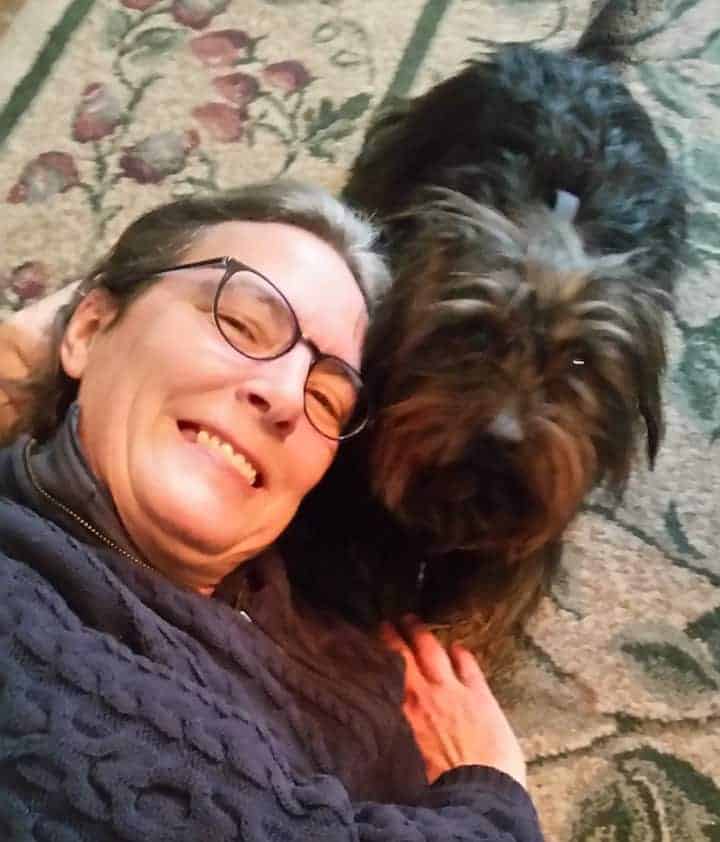 Paula has always loved dogs and has had many of them through the years.
Her family always had large dogs—border collies, labs, and golden retrievers. When her beloved golden died of cancer, she decided to practice what she preached and do some research before choosing her next breed.
She chose a Shih Tzu, and Jackson was the end result. Paula lives in Maine and rescued Jackson from a kill shelter in Arkansas.
It turned out that he was only part Shih Tzu, crossed with some type of terrier, but he turned out to be the perfect dog for Paula and hubby Gary.
It was a case of love at first sight for all of them. She is full of gratitude that she didn't get what she wanted, but what she needed.
Kailyn – Senior Writer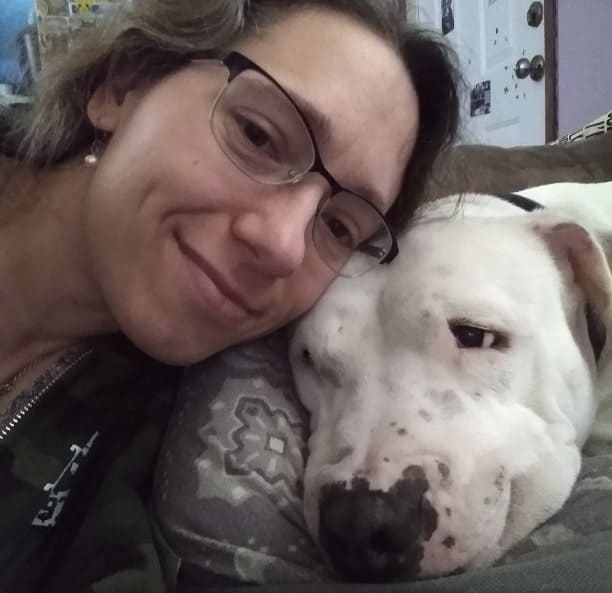 Kailyn has worked as a professional freelance writer since 2012, and during that time she has written about nearly every dog breed imaginable.
Her mother loved Collies, and so Kailyn grew up with three of them throughout her childhood – including a blonde one who was half-blind! Now her home belongs to her first official dog, Macho, a Dogo Argentino rescue.
It was between Macho and another dog when Kailyn's family visited the animal shelter in the hopes of bringing home a new "furever" friend.
A volunteer at the shelter was cooking pizza rolls as a snack on her break, and the toaster oven happened to be in the room where you have your first official meeting with what may become your future dog.
The timer went off on the toaster oven, and Macho instantly ran over to it, excitedly hoping to share. When Kailyn and her family saw that Macho was more interested in food than in meeting his future family, they knew he'd fit in just fine! Rescued is Kailyn's favorite breed.
Allie – Senior Writer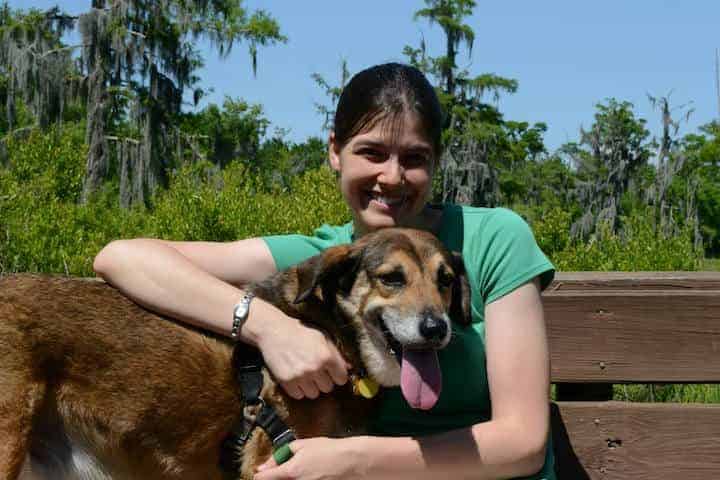 Allie is a graduate of Oberlin College. She has worked in the field of animal welfare for the past ten years and as a freelance writer for the past two years.
She has had many different kinds of dogs (and cats) throughout her life—all adopted. She currently shares her home with a lovable pit bull mix named Huckleberry. She is pictured here with one of her previous dogs, her devoted hound mix named Rex.
Our Mission
Our mission with Dogtemperament.com is to reduce inhumane treatment, abandonment, and the number of dogs euthanized annually in the US.
We're going to accomplish this one article at a time, and one dog owner at a time, by providing helpful, insightful information. We want to prepare you to properly assess your breed of choice and know with certainty if you are up for the challenge and adventure of living with that dog breed.
The Problem
Too often dogs are quickly abandoned by new owners. This is largely caused by poorly informed buyers with wrong expectations of the breed.
When this happens the end result is always sad. It's also stressful for both owner and dog, with the dog often getting the short end of the stick (first abuse, followed by abandonment, and at times ultimate death)
Solution
So how do we guarantee near-perfect matches between you and your dog?
And how do we help create and foster lasting bonds between you and your dog?
It starts with:
Knowing what you want and DON'T want in dog.
Learning about the breeds that most closely match your criteria.
Finally, finding, meeting, spending time with, assessing and selecting the individual dog.
This simple approach will eliminate pain and frustration, and result in more than a decade of joy and adventure with your furry friend.
Our aim is to help make this a reality. And we are honored to be part of you "Dog Story/Journey".
Let's Begin!