You have probably noticed your dog turning in a tight circle just prior to flopping down for a well-deserved nap.
Experts believe that the habit, like many others, lingers on from ages ago, transferred across generations through genes.Your dog's ancestors were possibly trying to make the area somewhat more comfortable by trampling it down.
Unfortunately, your dog will not be achieving much doing those turns on a hardwood floor (see: "Best Flooring For Dogs"), but the message is clear: he will sleep better when comfortable. 
You need to choose your dog's bed based on a number of factors.
Size, obviously, is one of the most important ones.
But beyond that, his sleeping style — sprawled or curled
His age and medical conditions
Whether the bed is to be located indoors or outdoors
The weather
All of the above play some role.  And from your point of view, you need to pay heed to the price and the ease of maintenance. 
Here are some of the best dog beds that you should consider:
The Coolaroo is a raised bed made with knitted fabric that is breathable. Since it is raised off the floor, it lends itself to being comfortable (like a hammock) and keeps your pet off what's potentially a cold, hard surface.
Also, it can easily be used outdoors. Other advantages include the ease of cleaning — just wash it down using a mild soap in the spray of a hose, and its resistance to mold, mildew and bugs like mites and fleas.
It comes in two sizes — 25 x 35 inches and 32 x 43 inches — and five colors. Prices are quite reasonable at approximately $20 for the smaller bed and $30 for the larger on.
This Midwest bed is very popular. It requires no assembly and is machine washable. It works well in a variety of situations — at home, in your vehicle, in a kennel and even in crates or carriers.
The synthetic sheepskin is very soft and cushioned further by a cotton base and with polyester-filled bolsters; the latter is great for dogs that want a pillow.
This bed comes in seven sizes ranging from 13 x 22 inches to 37 x 54 inches with prices ranging from $12 to $57. Three colors are available that match the most common pet coat colors, a fact that helps make shedding less obvious.
This is another popular bed from the Midwest collection. It's somewhat thicker than the Quiet Time bed (above).
Shaped in a rectangle, and suitable for machine washing and drying, it comes in seven sizes. It is reversible — there's synthetic fur on one surface and synthetic sheepskin on the reverse; you can switch the bed around depending on the season.
The bed is offered in seven sizes ranging from 11 x 17 inches for your little six pounder to 29 x 47 inches for a dog up to 110 pounds, but only in a single color option — blue on one side, white on the other. Prices vary proportionately from about $10 to $40. Most owners corroborate the advertised ruggedness of the bed.
If your dog is older or suffers from hip dysplasia, arthritis or joint pain, the Brindle may be just the ticket.
It is four inches thick of which the bottom half consists of high-density support foam while the upper half is memory foam that will contour to your pet's body.
The material is resistant to the usual critters as well as mold and bacteria and it's also fully waterproof which ensures good hygiene.
Finally, the velour cover is soft and non-slip, and can be removed for machine washing. Various sizes exist. Prices vary with size; for example, the 22 x 34 inches bed will set you back about $50 at Amazon.com.
If you reside in a place with a somewhat cooler climate, the K&H Self-Warming bed could be a good choice.
It has some of the best reviews among all the dog bed products. Built to look like a sofa lounge, its material is cunningly designed to "radiate heat back to your pet".
Also, it is environmentally friendly; recycled plastic bottles are used to create the fill.
This K&H model is available in two sizes and two colors with a price of $25 for the 16 x 20 inch size and just under $70 for the 24 x 30 inch size.
Note, however, that the size advertised is its footprint, which is a trifle larger than the actual pet-usable space.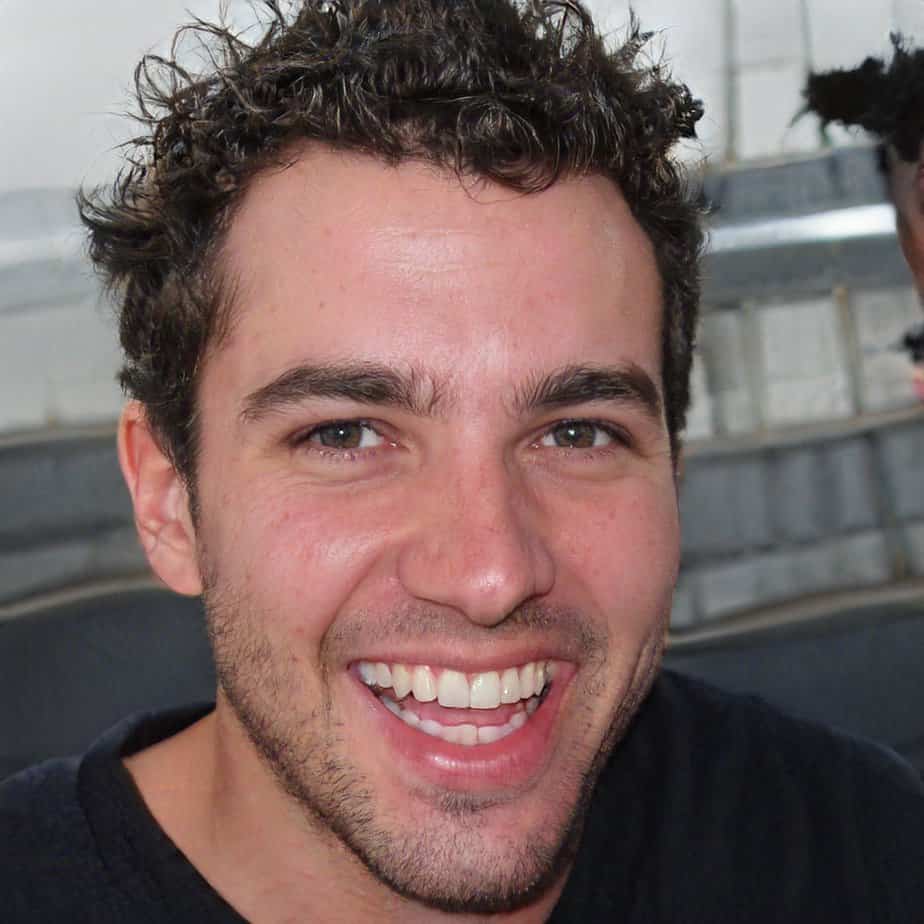 Calvin is the co-founder and one of the main contributors to dogtemperament.com. He has been an avid dog lover all his life. He enjoys researching and sharing great ideas on how you can avoid common pitfalls of dog ownership and build the most loving and enjoyable relationship with your dog.