There are a lot of dog location trackers out there, but Whistle has set itself up as the market leader for GPS trackers in the USA.
But are the classic Whistle GO tracker and it's more premium sister product Whistle GO Explore all they are cracked up to be? In this article, we'll take an honest and in-depth look at what they offer dog owners.
Whistle GO Products
There are three dog products in the Whistle range, including two location tracker options:
Whistle GO
The Whistle GO is the classic GPS tracker tag option ideal for most dogs.
Whistle GO Explore
The Whistle GO Explore is the premium version of the Whistle tracker designed for more active dogs involved in lots of outdoor activities like hiking and swimming.
Whistle also make a pet wearable called the Whistle FIT, which has no tracking locator features but works like a canine FitBit. It monitors your dog's health and fitness.
In this article, we'll be looking at the two Whistle GO location trackers, which include all the features of the Whistle FIT in addition to the GPS tracking features.
What kind of tracker is Whistle GO?
Whistle GO is a GPS tracker that uses GPS, your wifi, and a cellular network to operate. The cell network used is AT&T, America's largest cell network.
The Whistle app uses google maps to display your dog's location when he is on the move.
How does GPS tracking work?
A GPS (global positioning satellite) receiver is inside the tag attached to your dog's collar. Your smartphone acts as a cellular transceiver, gathering signal data from the GPS tag, and presenting that information to you.
How to get set up with your Whistle GO
Once you have your Whistle GO tracker, you'll need to download the Whistle app on your iPhone or Android cell phone. Choose the 'Set up Whistle' option, and you'll be walked through some simple steps to add your pet and link the device to your home wifi.
What you need to know about Whistle GO and Whistle Go Explore
Let's take a look at some of the essential features of the Whistle GO location trackers.
Cost
Whistle GO is not the cheapest dog tracker around. The price on Amazon right now is well over $100. In addition to this, you need to take account of the subscription fee. It costs between $7-10 a month, depending on the length of time you sign up for.
Whistle trackers use an AT&T cell subscription, which is why you need to pay a monthly fee.
However, this means that the tracker tag should work anywhere in the US where there is AT&T coverage.
While it may not be the cheapest dog location tracker on the market, Whistle GO offers you a heck of a lot more than a basic tracker package.
It has tons of other great features which we'll go into later. It's up to you whether these features are useful for you and your dog and make it worth paying the extra.
Cell Phone Coverage
A vital consideration before you buy a Whistle GO is to make sure you have good AT&T cell network coverage in your area.
If you live somewhere very remote, the tracker may be virtually useless.
It's important to note here that your smartphone does not need to be on the AT&T network.
It does, however, need to be kept up to date with all the latest updates to the operating systems.
It's also worth noting that the Whistle GO relies on GPS, which needs a clear, unimpeded view from the sky to locate your dog's tag.
Reliance on GPS may mean you are unable to track your dog if he's gone into a building or he's hiding under a porch somewhere.
Battery Life
The key feature of a good dog tracker is battery life.
After all, you want to be able to find your pet before the juice runs out. Once the battery dies, a GPS tag is little more than an expensive collar ornament!
A lot of the dog trackers out there give slightly misleading information about the actual battery life of their products.
The Whistle GO Explore is supposed to provide up to 20 days of battery life before it needs charging, while the classic Whistle Go can last up to 10 days.
This consumption is based on your dog being at home, however, and not while you are actively tracking him. (The tag goes into a sleep mode when it is within a specified range of your home wifi system).
If your dog is missing and you turn on the tracking tool, it's then that you find out just how good the battery is.
The GPS tag on a Whistle GO or Whistle GO Explore will send a signal to your phone roughly every 15 seconds in tracking mode, but this reduces its battery lifespan to around 24 hours.
It's not a tremendous amount of time, but it beats many other GPS trackers out there and should give you a decent shot at finding your dog that same day or night.
Waterproofing
Even if your dog hates to get his feet wet, you'll want to know that your expensive new tracker is at least showerproof just in case you get caught out in a storm.
Whistle trackers are more than just showerproof, though. We took a look at the 'IP' (Ingress Protection) ratings for both trackers, and they were impressive.
The classic Whistle GO is waterproof up to a rating of IPX7, which means it can be submerged up to 3ft in water for 30 minutes.
The Whistle GO Explore model is the next level up at a rating of IPX8, which indicates that the tag can survive getting dunked up to 6ft deep for 30 minutes.
So the long and short of it is that both models are great for water babies. (Labrador Retrievers we're looking at you!)
Safe Zones and Danger Zones
Both the Whistle GO trackers allow you to set up custom safe zones and danger zones. You can create these using a circular tool on google maps.
Once set up, the tracker will go into sleep mode while your dog is napping or hanging out at home in his safe zone.
The minute he leaves this area though, you'll get an alert on your phone.
Bonus Features of Whistle GO and Whistle Go Explore
The extra 'bells and whistles' on the Whistle GO and Whistle GO Explore location trackers are what make these products stand out from the crowd.
The sheer amount of options in terms of monitoring and recording your pets every moment is a little overwhelming.
Canine Personal Assistant
Whistle GO can act as your very own personal assistant for all things dog-related. Multiple users can be added and have access to information like:
When your sitter collects your dog, where they walk him and for how long.
What your dog has been up to. Find out how much time he spent running, walking, playing, or napping.
Reminders for your dog's appointments, so you don't miss a vital check-up at the vet or a grooming session.
Canine Personal Trainer
As we mentioned earlier, Whistle GO and Whistle GO Explore come with all the fitness features also available in the separate Whistle FIT wearable. Using the app gives you access to:
Personalized fitness recommendations based on your dog's breed, age, and weight.
Monitoring of daily distance traveled, active minutes, calories burned, and records of different types of activity.
Like all useful fitness trainer apps, it also gives you some helpful nudges to encourage you both to meet those fitness goals.
A Food Portion Calculator. A convenient tool to make sure you measure out your dog's kibble correctly.
Canine Personal Health and Wellbeing Guru
Unique to Whistle is its ability to track certain canine behaviors that can give you valuable insight into your pet's health and wellbeing.
The Whistle GO and Explore will:
Inform you when your dog is scratching or licking excessively. Both these behaviors can be early indicators of health problems.
Show how long your dog is sleeping each day. Changes in normal sleep patterns can be a sign of things not being quite right. For instance, dogs with depression often sleep a lot more.
Putting all this data together, Whistle will then send a monthly report to your dog's vet, highlighting any worrying changes in behavior.
Give you access to a tele-vet for instant advice and reassurance. (We all know how much our dogs love to get into mischief on a holiday when the local vet clinic is closed!)
The Whistle Company
As part of this review, we also wanted to tell you a bit about the Whistle company's future goals.
They have some big plans in terms of how pet wearables can be harnessed to provide useful insights that will improve the health and wellbeing of all our pets.
Recording what your dog gets up to
Wearable pet trackers come with hi-tech accelerometers that can monitor different levels of activity.
The Whistle GO trackers can even tell when your dog is scratching or licking excessively.
Using this innovative tech, Whistle has set itself an impressive goal. They want to uncover insights into pet health and behavior that will "enable a new era of proactive, preventative care for pets."
They've dubbed this huge undertaking the Pet Insight Project.
What is the Pet Insight Project?
Partnering up with the national veterinary clinic, Banfield Pet Hospital, Whistle has undertaken an extensive research study.
Thousands of volunteers and their dogs are helping out in return for a free Whistle device.
All participants need to be registered with Banfield for their dog's veterinary care and keep the Whistle wearable on their dog to record their activity.
Over the next few years, Whistle and Banfield will work together to gather hundreds of thousands of data points.
We're looking forward to finding out just how much good this project will do for our pets in the future.
Is the Whistle Tracker Right for you?
Whether the Whistle Go is right for you and your dog depends on several factors.
If you live in an urban area with fantastic AT&T coverage, then you're likely to have a great experience with the product.
If you live in a remote part of the country, then you may want to consider a different type of tracker. Radio-frequency tracking tags don't rely on GPS or cellular networks to locate your dog.
An excellent option for a dog RF tracker is the Marco Polo Tracking System.
RF trackers tend to be more expensive initially, but they do not have monthly fees and offer more extended battery life.
Where to get your Whistle GO or Whistle GO Explore
If you're not sure where to get your Whistle GO, Amazon is the place to look for a good deal. And you'll also get free and fast delivery if you have Prime membership.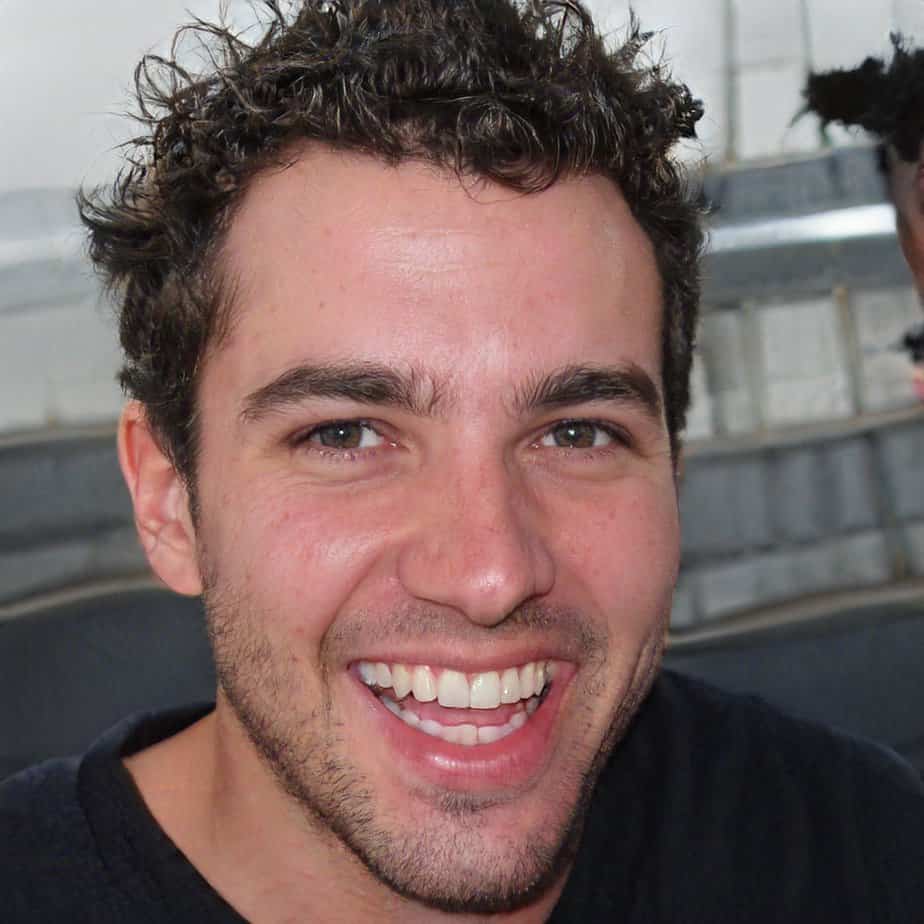 Calvin is the co-founder and one of the main contributors to dogtemperament.com. He has been an avid dog lover all his life. He enjoys researching and sharing great ideas on how you can avoid common pitfalls of dog ownership and build the most loving and enjoyable relationship with your dog.