The Irish Wolfhound price is one of the most expensive dogs on the market. This breed frequently makes the list of the priciest puppies to purchase from a breeder.
Of course, the cost of a pet goes far beyond the initial purchase price.
Since Irish Wolfhounds are one of the biggest breeds on the planet, they are also one of the most costly to feed and care for.
If you own an Irish Wolfhound, you will certainly pay more for food, supplies, and medications than you would for a Chihuahua or a Yorkshire Terrier.
In this article, we will explore your different options when it comes to acquiring an Irish Wolfhound from a breeder, animal shelter or rescue group.
We will also delve into the costs associated with medical care, food, grooming, training and much more.
Irish Wolfhound Temperament – Is An Irish Wolfhound the Right Breed for You?
Before you spend too much time researching the details of the Irish Wolfhound price, you had better make sure that an Irish Wolfhound is a good match for your lifestyle.
Spend some time getting to know the Irish Wolfhound temperament.
The Irish Wolfhound temperament is known to be sweet and gentle.
Even though they are very large, Irish Wolfhounds tend to be calm and affectionate.
However, they do require ample space, time and training. Like all dogs, they need daily exercise and mental stimulation.
Early training and socialization are very important as well.
They can do well with children and other pets as long as they are supervised.
They also tend to be very smart!
How Much Does an Irish Wolfhound Cost?
If you decide that the Irish Wolfhound temperament is a good match for your home, you will need to start looking for an Irish Wolfhound to add to your family.
There are many options out there: breeders, rescue groups, animal shelters, and humane societies.
The Price of an Irish Wolfhound Puppy from a Reputable Breeder
Purchasing an Irish Wolfhound puppy from a breeder is the most expensive option on the table.
If you work with a breeder, the Irish Wolfhound price will most likely be between $1000 and $3000 depending on the breeder.
However, it is not uncommon for the price to go even higher for certain traits of bloodlines. Some Irish Wolfhound puppies even sell for more than $6000 per puppy.
Finding an Ethical Breeder
If you purchase a puppy through a breeder, you will also need to invest time into researching the breeder to make sure that you find a high-quality, responsible breeder.
A good way to start your search is to contact the Irish Wolfhound Club of America for a list of breeders in good standing.
This will put you on the right track, but you will still need to conduct further research to make sure you find a good breeder.
It is important to personally visit and interview potential breeders. Ask lots of questions about their breeding practices and ask to see medical documentation and AKC documentation.
A good breeder will be happy to answer these questions. In fact, be prepared to answer plenty of questions from them as well. They will want to make sure you have a good base of knowledge about the breed.
You may need to be patient to get the pup of your dreams. Quality breeders usually have a waiting list for their litters.
Checkout our Complete Guide to Breeders:
Avoid Puppy Mills and Scams
Never purchase Irish Wolfhound puppies online or through a pet store.
Be very wary if a breeder declines your request to visit or wants to conduct all business over the internet—this could be a scam!
You could be dealing with a puppy mill. Puppy mills are like puppy factories. They are commercial breeding operations that create as many puppies as possible for profit.
These breeders do not take health or temperament into consideration. If you purchase a puppy from a puppy mill, you could end up with lots of expensive veterinary bills down the road.
A breeder might try to offer you a lower cost for an Irish Wolfhound without papers, but proceed with caution. Good breeders will always provide AKC paperwork and medical documentation.
In the long run, it is worth it to invest the time and money to make sure that your Irish Wolfhound puppy comes from a topnotch breeding program.
The Cost of Adopting an Irish Wolfhound 
Many people these days prefer to adopt from a Rescue Group or Animal Shelter rather than buying from a breeder.
There are many benefits to adoption.
First of all, it is significantly cheaper than buying a puppy from an Irish Wolfhound breeder.
Adoption fees vary depending on the organization, but they are generally between $75 and $300. As a bonus, this price usually includes initial veterinary care such as spay/neuter, vaccines and microchip.
There are other benefits as well.
Adopted dogs are usually a little bit older and past the destructive puppy stage. They sometimes even come with prior training—such as housetraining.
Finally, you get to do a good deed by adopting a dog in need and providing it with a loving home.
How to Find an Irish Wolfhound to Adopt
The Irish Wolfhound Club of America has a Rescue Page that is dedicated to helping Irish Wolfhounds around the country find new, caring homes.
You can also use other online adoption resources including Petfinder.com, Adoptapet.com, Getyourpet.com and even Facebook.
It is always a good idea to visit your local animal shelter or humane society and talk with the staff.
They can put you on a waiting list in case any Irish Wolfhounds become available and they can also direct you towards rescue groups that specialize in certain breeds.
The Cost of Caring for an Irish Wolfhound
As we mentioned above, the cost of owning a pet goes far beyond the initial fee that you pay to a rescue group or breeder.
When you own a giant breed, everything is going to be more expensive—from food to supplies to medication.
In this section, we will dissect the cost of caring for an Irish Wolfhound so you can make sure it falls within your budget.
The Cost of Feeding an Irish Wolfhound
The Irish Wolfhound is a big dog with a big appetite!
Talk with your vet about the best nutrition for your Irish Wolfhound.
You will want to select a high- quality food without a lot of filler ingredients such as corn or animal by-products.
A full grown Irish Wolfhound will eat between 4 and 5 cups of food per day!
Therefore, you should budget about $90 to $100 for dog food on a monthly basis.
The Cost of Training an Irish Wolfhound
You will want to enroll your Irish Wolfhound in an obedience class at your earliest opportunity.
If you are going to own a dog that weighs over 100 lbs., it is imperative that your dog is well trained and socialized.
Obedience classes will cost about $100 to $200 for 4 or 5 sessions.
You might be tempted to save money and do the training yourself, but this is not recommended.
It is vital that your dog learn to follow your instructions even in the presence of other dogs, and this type of practice is best achieved in a group class.
Just make sure you find a trainer that uses positive reinforcement training methods.
Helpful Dog Training Resource:
The Cost of Grooming Your Irish Wolfhound
The Irish Wolfhound requires a moderate amount of grooming.
You can save money and do most of the bathing and brushing at home. You should brush your Irish Wolfhound's coat at least once per week.
You will need to bring your Irish Wolfhound to a professional groomer about once or twice per year for the coat to be plucked and trimmed. The price will vary depending on the groomer, but will likely be over $75 for such a large breed dog.
Do not forget to also trim your dog's nails on a regular basis. If you prefer to hire a professional for this task, it will cost about $20 or $30 at most vet clinics or grooming parlors.
The Cost of Irish Wolfhound Medical Care
When it comes to pet ownership, veterinary care is usually the biggest expense for all dog owners.
This is especially true for giant breeds such as Irish Wolfhounds, Great Danes, and Mastiffs.
The Price of Routine Veterinary Care
Like all dogs, your Irish Wolfhound needs to visit a veterinarian at least once per year for an annual checkup and vaccines.
Depending on the vet clinic, this usually runs between $100 and $300. However, the price can go up for additional services such as bloodwork.
Like all dogs, your Irish Wolfhound will also need to be on monthly flea, tick, and heartworm preventative.
These medications are dosed by weight, so an Irish Wolfhound is going to be in the most expensive bracket.
Talk with your vet about the best preventative medications for your Irish Wolfhound.
Irish Wolfhound Medical Issues
All purebred dog breeds are prone to certain medical problems, and the Irish Wolfhound is no exception.
Some of these issues can be life-threatening and expensive.
Talk with your veterinarian about the following medical conditions to make sure that you are prepared for them if they arise:
With good care, the Irish Wolfhound usually lives to be 6 to 9 years old.
You may want to look into the option of pet health insurance to help with the cost of veterinary bills.
Helpful Dog Health Resource:
Note: Our Health is #1 Priority. It should be no different for your dog. But you need to help him. The Ultimate Guide to Dog Health is the answer. This handy guide will help you recognize the symptoms of the health problems above. Get the knowledge to stay ahead of these terrible issues that can rob your lovely dog from vigor and life. Help your friend make it to 14 yrs+ without pain and suffering.
Can You Afford the Irish Wolfhound Dog Price
As we have seen, the average price of the Irish Wolfhound is one of the highest price tags in the dog world.
In addition to the initial cost, the Irish Wolfhound is one of the most expensive dogs to maintain due to its large size and potential health issues.
If you are thinking about bringing an Irish Wolfhound into your life, you need to do some serious number crunching to make sure you can provide for this gentle giant.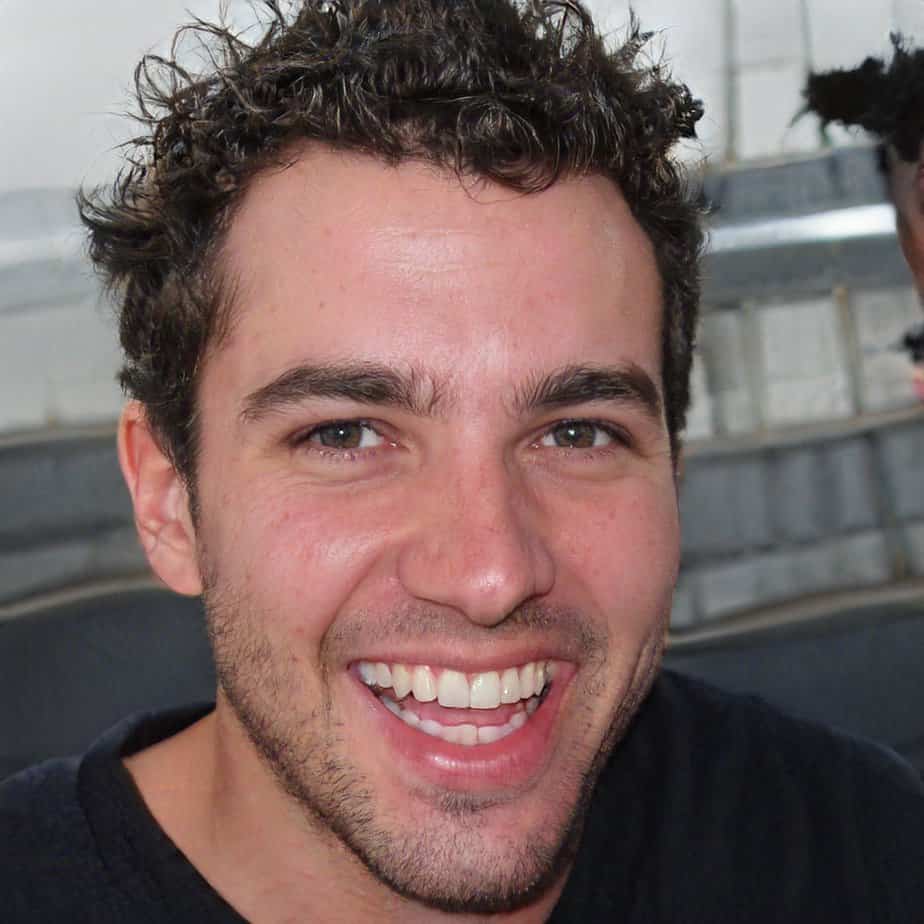 Calvin is the co-founder and one of the main contributors to dogtemperament.com. He has been an avid dog lover all his life. He enjoys researching and sharing great ideas on how you can avoid common pitfalls of dog ownership and build the most loving and enjoyable relationship with your dog.
Looking for a Dog Breed Price that Meets Your Budget?