Catahoula Leopard is one of the most active dog breeds out there, and so feeding these dogs to maintain their full-of-energy lifestyle can sometimes be challenging.
The best dog food for Catahoula should be high in protein and fats, with a few carbs. In addition, a decent amount of vitamins and minerals are required to support their health movement.
In this article, we'll discuss the five best food options for Catahoula, highlighting their ingredients and what we like about them. Stick around!
The 5 Best Dog Foods for Catahoulas
Whatever your Catahoula's age and preferences are, one of the following options is guaranteed to meet his needs:
ORIJEN Original is made of 85% animal-sourced ingredients. This includes five animal protein sources that account for 38% of the overall content.
This makes it an ideal meal for your highly active Catahoula that needs tons of protein.
Also, it has a 40% fat percentage, so it can be a reliable energy source for the dog. To add, this product contains a good portion of essential vitamins and minerals.
It's also grain-free!
Main Ingredients
Chicken
Turkey
Flounder
Whole mackerel
Chicken liver
Calories and Macros Percentage (Calorie Weighted Basis)
Calories per cup: 473 Kcal
Protein: 36%
Carbs: 23%
Fats: 41%
What We Like About It
Excellent ingredients formula
Includes essential vitamins and minerals
Five animal protein sources
What We Don't Like About It
Relatively expensive
Some dogs fall for it, while others don't even like to taste it
Your growing Catahoula pup needs nutritional support to develop healthy joints. This makes a product rich in glucosamine and omega fatty acids, like Purina Pro, a perfect choice.
With chicken being the primary source of protein, this product's protein content is of high quality.
Moreover, Purina adds a nourishing formula of vitamins like vitamin E, B complex, and K, along with minerals like phosphorus, calcium, and multiple antioxidants.
These micronutrients help in boosting the immune system of the pup.
Main Ingredients
Chicken
Rice
Poultry by-product meal
Corn gluten meal
Whole-grain wheat
Calories and Macros Percentage (Calorie Weighted Basis)
Calories: 456 kcal per cup
Protein: 25%
Fats: 38%
Carbs: 38%
What We Like About It
No artificial flavors
Good blend of essential vitamins, minerals, and fatty acids
Chicken as a primary source of protein
What We Don't Like About It
Contains gluten from corn and wheat
Slightly high in carbs
This product provides high-quality protein and fats for your dog, supporting his active lifestyle. Most of Farmina's product protein and fat are from chicken, eggs, and herring.
Another great thing about the product is its balanced content of minerals like zinc, magnesium, and others.
They're chelated minerals, which means they're chemically linked to protein, making them much easier to absorb. This ensures better immunity for your dog.
Though putting wheat spelt as the third main ingredient isn't the best thing to offer a Catahoula as it may cause some digestive issues, this product still offers great value for the money.
Main Ingredients
Boneless chicken
Dehydrated chicken
Whole spelt
Whole oats
Chicken fat
Calories and Macros Percentage (Calorie Weighted Basis)
Calories per cup: 400 Kcal
Protein: 27%
Fats: 40%
Carbs: 33%
What We Like About It
Suitable for all dog ages
Contains a lot of essential minerals
No fillers or preservatives
What We Don't Like About It
Wheat is one of the main ingredients
Lousy odor that dog owners might not like
As a Catahoula gets older, his active time starts to decrease. So, he needs a shift in his diet to cope with the new activity level.
That's why this product's high protein, low carbs, and moderate fat formula is recommended for seniors.
The sources of nutrients in this product are top-notch. For protein, the primary sources are turkey, flounder, and mackerel.
Fat is mainly from chicken fats, Pollock oil, and other fish and animal fat. Further, it contains ingredients that provide high vitamins and minerals.
For example, pumpkin and butternut squash, whole apples, and other fruits and vegetables. These nutrients highly support the biological value of the product.
Main Ingredients
Turkey
Flounder
Whole mackerel
Chicken liver
Turkey giblets
Calories and Macros Percentage (Calorie Weighted Basis)
Calories per cup: 435 Kcal
Protein: 39%
Fat: 34%
Carbs: 27%
What We Like About It
Free of controversial ingredients
Whole foods included
Provides vitamins and minerals
What We Don't Like About It
This is a 100% organic, gluten-free product. So, it should be your first resort if your dog has any health issues, especially allergies and digestive problems.
Its protein comes mainly from organic chicken and chicken meals, which gives it high nutritious value.
The other nutrients also are driven from top-notch sources like chicken fats for fatty content and sweet potatoes for carbs.
The product contains inulin from chicory root, significant fiber, and a prebiotic source. This makes it highly effective in improving dogs' digestive systems.
Most importantly, it contains a decent amount of calcium, zinc, iron, and many more minerals. Because they're chelated, they're easy to be absorbed.
Main Ingredients
Chicken
Chicken meal
Sweet potatoes
Chickpeas
Peas
Calories and Macros Percentage (Calorie Weighted Basis)
Calories per cup: 394 Kcal
Protein: 25%
Fat: 35%
Carbs: 40%
What We Like About It
No preservatives
Rich in healthy fatty acids
Grain-free
Contains essential vitamins and minerals
What We Don't Like About It
Slightly high in carbs
A bit expensive
What Should a Catahoula Eat?
The active nature of Catahoulas makes their diet requirements different from other indoor or less active breeds.
Here are the essentials of a good Catahoula diet:
High Meat Protein: +20%
The Catahoula's body is slim and muscular, giving him the ability to quickly run and chase. This is why you need to offer Catahoulas a lot of protein to maintain their muscular body mass.
Around 20% to 30% of their diet should be protein-based.
High Healthy Fat: +25%
Catahoulas exert a tremendous amount of energy all day doing different activities. So, fats are an essential source of energy for Catahoulas, as they contain roughly double the calories of carbs and proteins.
That's why your Catahoula should take a minimum of 25% of his diet intake from fats.
Moderate Amount of Carbs
We know dogs can survive without carbs if they get the protein and fats they need. However, this breed may need a moderate amount of carbs to fuel its energy.
It's a good idea to keep the carbohydrate percentage under 50% of their calories to avoid weight problems.
The good thing is Catahoula has no sensitivity or digestive problems related to carbs. So, they can eat carbs in moderation with no issues.
1150 to 1750 Calories
On average, an adult Catahoula needs around 1150 to 1750 calories per day according to their activity level and exact age.
For a senior Catahoula, the quantity is a bit lower at around 850 calories.
What to Consider When Picking Food for a Catahoula?
To offer the best dog food for your Catahoula, here are a few important considerations:
Closely examine the list of ingredients and pick the product with the natural ingredients.
Be suspicious about any ingredient you're unfamiliar with and do a quick search on it.
Stay away from foods with filler ingredients, which are high in calories but low in value.
Avoid preservatives like BHT and BHA as much as possible.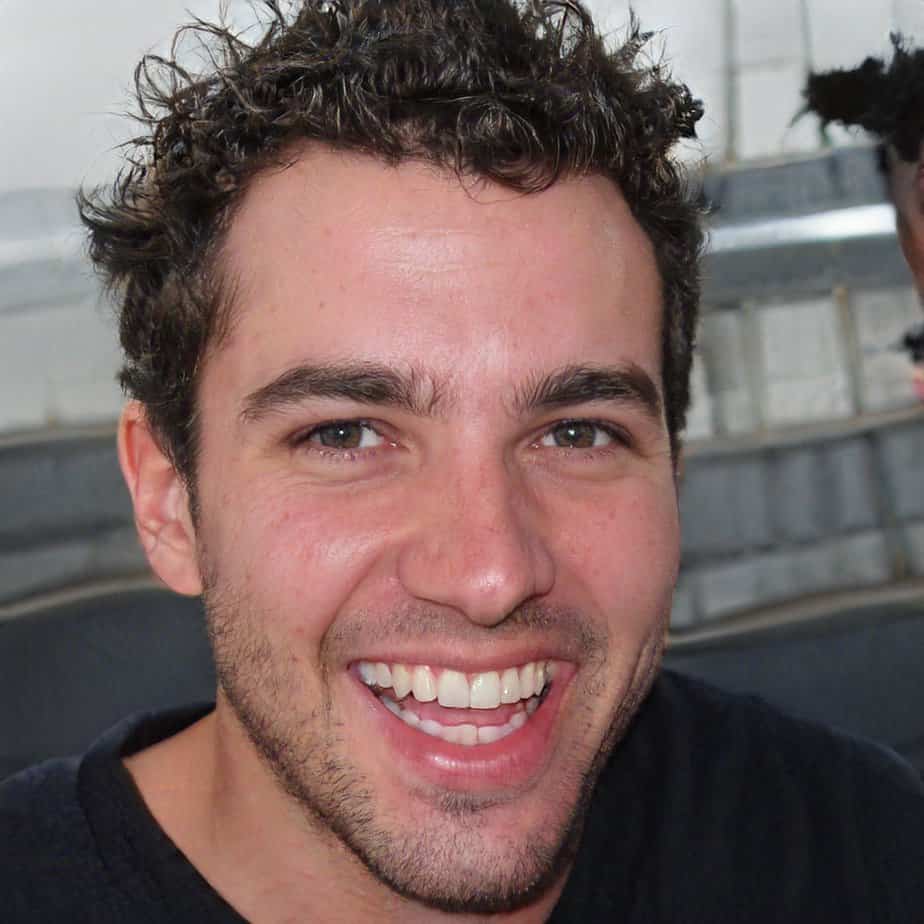 Calvin is the co-founder and one of the main contributors to dogtemperament.com. He has been an avid dog lover all his life. He enjoys researching and sharing great ideas on how you can avoid common pitfalls of dog ownership and build the most loving and enjoyable relationship with your dog.