Whether it's a handbag price, car price, shoe price or Bichon Frise price; we all want it to be the best price. Lowest price and greatest value…. now that's a good deal.
The Bichon Frise is one of the top 40 popular dogs in the US. And no wonder. It loves human companionship and shows this by loving you to bits.
Weighing in at around 10 to 20 pounds and with a lifespan of around 13 years, the Bichon can find a place in pretty much any home. And its playfulness and affectionate nature are sure to be welcomed by all in your family.
When you begin to look at Bichon Frise puppies for sale it's easy to get overwhelmed.
So how do you know if the price that you are planning to pay for your Bichon Frise is a good one?
Here are some tips.
1. Average Bichon Frise Prices
Prices for Bichon Frise pups range from $250 to $2500 with a median of around $600.
The key determinants of price are the parental history and the breeder reputation.
Pups of champion Bichon Frises can fetch a premium of up to $1500 and more. Breeder reputation, likewise, could add a few hundred dollars to the price.
Similarly, a Bichon Frise from a shelter will save you some money. The adage, "you get what you pay for", is probably applicable in this context.
2. Research Prices Online
Anybody can create a good-looking website, so you must exercise caution when researching prices on the internet.
Your best bet could be the American Kennel Club (AKC), which provides a free service that will link you up with "AKC Breeders of Merit" in your neighborhood.
Valuable information about the breeder and the breeding stock is provided. And, you can use the contact information provided — phone, email — to get in touch with a few Bichon Frise breeders.
Among other information, they will be sure to provide a price for their Bichon Frise pups.
3. Talk to Other Bichon Frise Owners
Owners love chatting about their dogs. So, besides getting a fairly assertive, albeit somewhat biased, point of view of the breed, you should be able to get some idea of where that particular Bichon was bought and how much it cost.
You need to exercise some caution with such prices: not only are some owners prone to mild exaggeration but the information could well be somewhat dated.
4. Be Willing to Travel
One of the best ways of getting a competitive price for your Bichon Frise is to increase the number of potential sellers that you are willing to consider.
Besides a better price, the access to additional breeders could help you get a healthier pup.
So, widen your search to include neighboring states, or even go nationwide. Factoring in a bit of travel into your calculations could well be worth your while.
5. Bichon Frise Breeder Reputation Matters
There are Bichons and there are Bichons. In your quest for the best Bichon Frise price, do not ignore the reputation of the seller.
Of course, you will evaluate the temperament of pup prior to purchase, and you will want to delve into the details of the pup's parents.
But remember that breeders who value their reputation may have even a bigger stake than you in ensuring that the "marriage" between the pup and you is a good one.
Such breeders are likely to charge a premium, but a good Bichon Frise breeder is usually worth it.
6. Upfront Price Isn't Everything
The Bichon Frise price you pay upfront to acquire the puppy is not the true cost. You need to think of total cost of ownership over the lifetime of the dog.
Various estimates for the lifetime cost of a dog exist, but there is universal acceptance that health costs are a significant portion of those costs.
More important, health costs have high variability; the lower purchase price of a pup from "unhealthy" stock will come back to haunt you in much higher veterinary fees.
So, paying a few extra dollars upfront could well be a good investment if it ensures that you get a pup that's healthier than the average.
A Final Word
So, how do you guarantee the best  Bichon Frise price? The first thing to remember is that this "upfront price" is not terribly important in the larger scheme of things. A healthy Bichon Frise with an excellent temperament is priceless.
Do your research online, talk to owners in the neighborhood, get in touch with reputable Bichon Frise breeders and make sure that you meet face-to-face with the prospective seller, the prospective pup and, if possible, the pup's parents. Then, make an informed decision.
Once your puppy has crossed the threshold of your home, forget about what you paid for it and focus on cherishing that bundle of joy.
Other Popular Bichon Frise Articles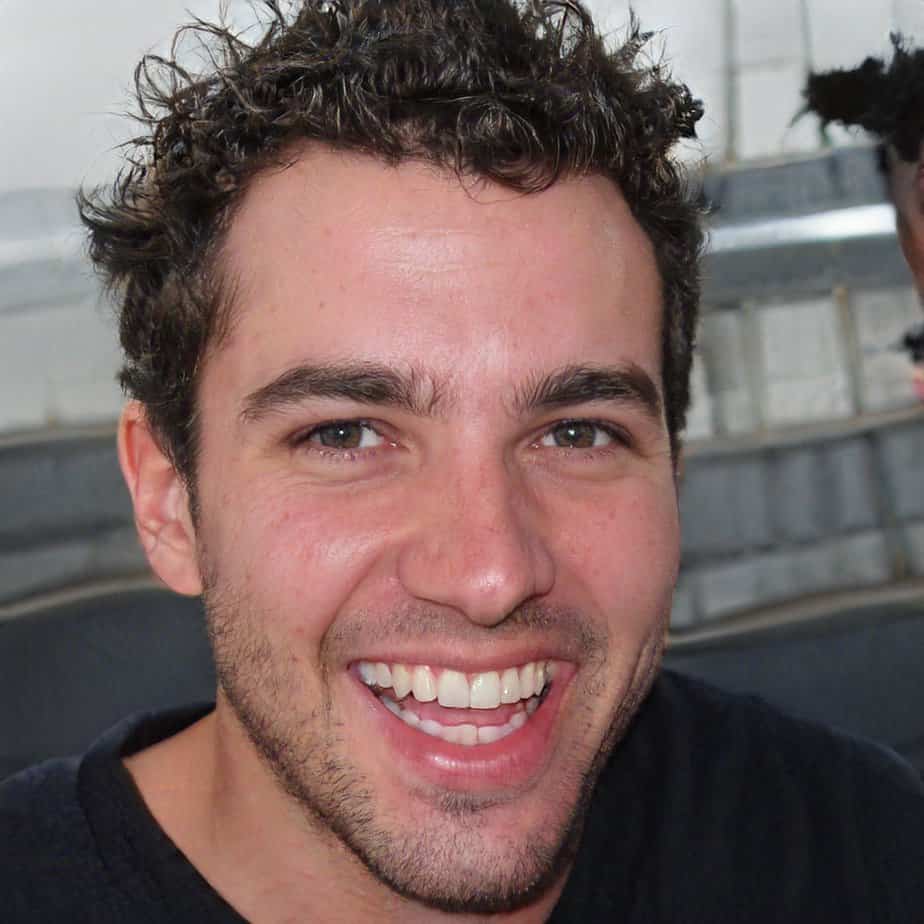 Calvin is the co-founder and one of the main contributors to dogtemperament.com. He has been an avid dog lover all his life. He enjoys researching and sharing great ideas on how you can avoid common pitfalls of dog ownership and build the most loving and enjoyable relationship with your dog.
Looking for a Dog Breed Price that Meets Your Budget?